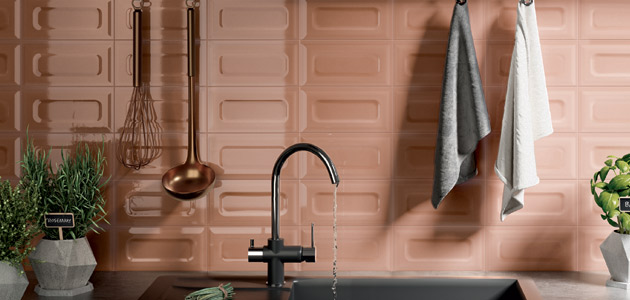 Bowl
Iris Ceramica presents BOWL, a collection designed to cover spaces with vintage chic: iconic details from the past now furnish contemporary spaces with elegant modernity. An artisan feel and pale, natural shades are expressed in an original interplay of volumes with a diamond-shaped effect: BOWL is a combination of love for the past and passion for the future, a collection with a bon ton heart that amazes for its dynamism and depth.

Available in 10x20 cm tiles and in 10 pastel shades that explore a wide range of colors, from white to pink, olive green, anthracite grey and coffee, BOWL is the ideal choice for warm, welcoming atmospheres, for those who have always loved "feeling at home".

Thanks to the Matt and Lux finishes and the endless laying solutions, BOWL defines spaces with brand new optical effects that give a 3D solution to walls, in a style expressed through shapes, colors and designs.