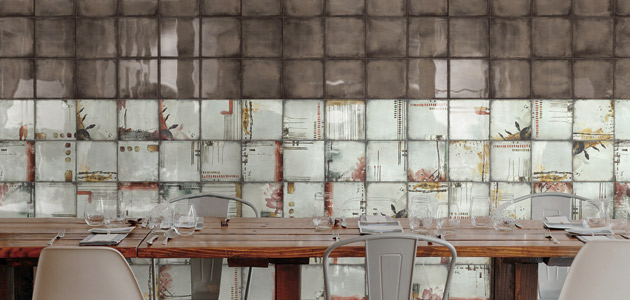 FreeHand
In 20x20 cm format , FreeHand is the latest wall tile collection by Iris
Ceramica and features a waxy, shabby chic-effect surface. The color
palette offers a range of pastel shades that, allied with neutral White,
Black and Grey , explores delicate gradient tones of Green, Blue, Brown
and Yellow enabling tiles to be laid in multiple patterns. The
graduated surfaces feature color variations that give depth to the walls
as though softened and faded over time. Hand Decor and Flor Decor
decoration adopts the same immediacy of expression as watercolor
techniques, revealing shapes through rapid sketches. Colors appear
shaded with water and light brush strokes bring delicate floral patterns
or stylized graphics to life. FreeHand with its decorative motifs and
option of mixing colors, is perfectly suited to both a vintage or
contemporary look, creating a sophisticated, distinctive ambiance.